Peter Nielsen
Peter Nielsen var min oldefar. Han deltog i Lolland-Falsters infrastruktur ved først at køre dagvognen fra Saxkjøbing til Nysted og senere arbejde som ølkusk.
• Mein Urgroßvater fuhr mal den Postkutsche zeischen Saxkjøbing und Nysted auf Lolland. Später war er als Bierfahrer tätig.
• My great grandfather once drove the day coach from Saxkjøbing to Nysted on Lolland. Later on he became driver of a beer distribution wagon.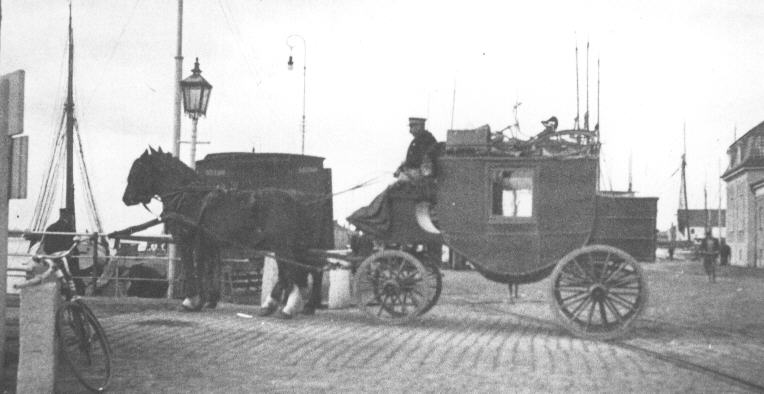 Dette er en af Lolland-Falsters dagvogne omkring århundredeskiftet. Den er på vej mod broen i Nykøbing F mod Lolland.
• Eine Postkutsche Abfahrbereit von Nyköbing F über die Brücke nach Lolland um die Jahrhundertwende.
• The day coach is about to leave Nyköbing F over the bridge to Lolland some 100 years ago.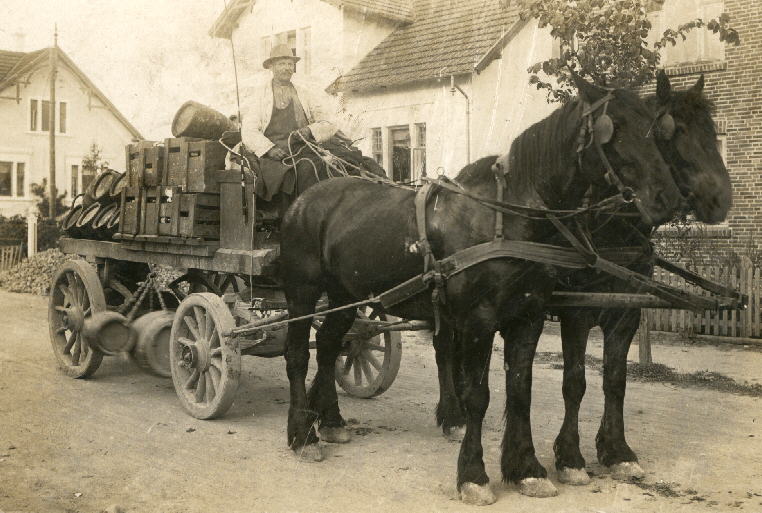 Oldefar Peter Nielsen på sin ølvogn ca 1920 på Saxes Allé i Sakskøbing
• Urgroßvater Peter Nielsen auf sein Bierwagen um 1920.
• Great grandfather Peter Nielsen on his beer distribution wagon around 1920.
---



---